I've been going through a transition period, doing a lot of drawings and illustrations. I am influenced by artists like David Côté, See Niark and A. Kawasaki. I also like art-deco design and the human body. My first ideas sparked with these digital drawings: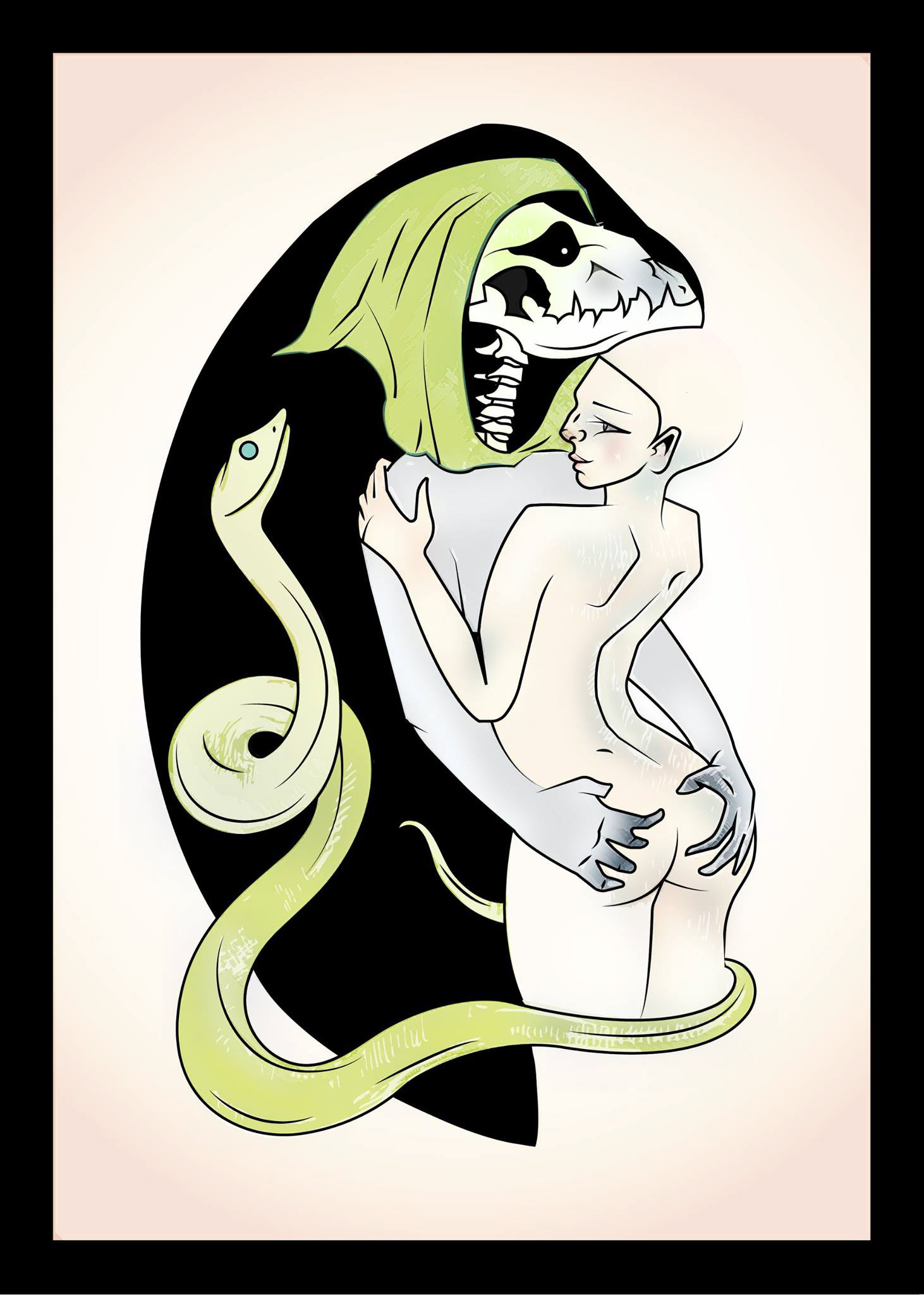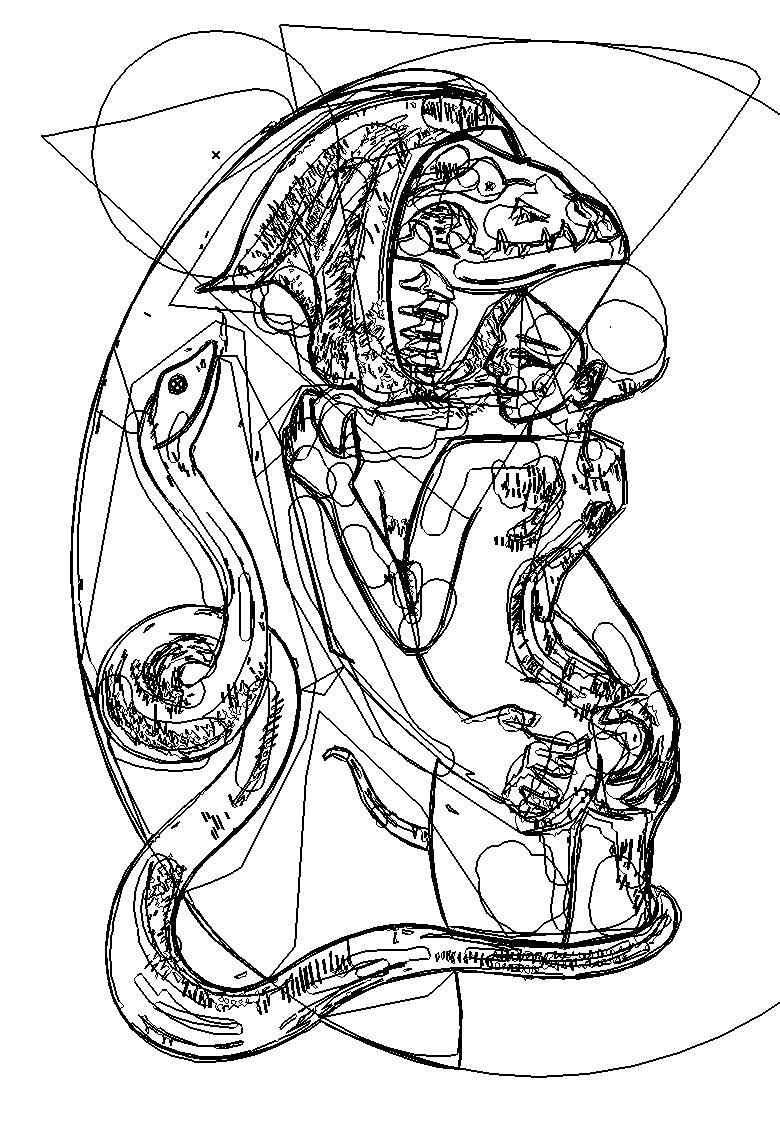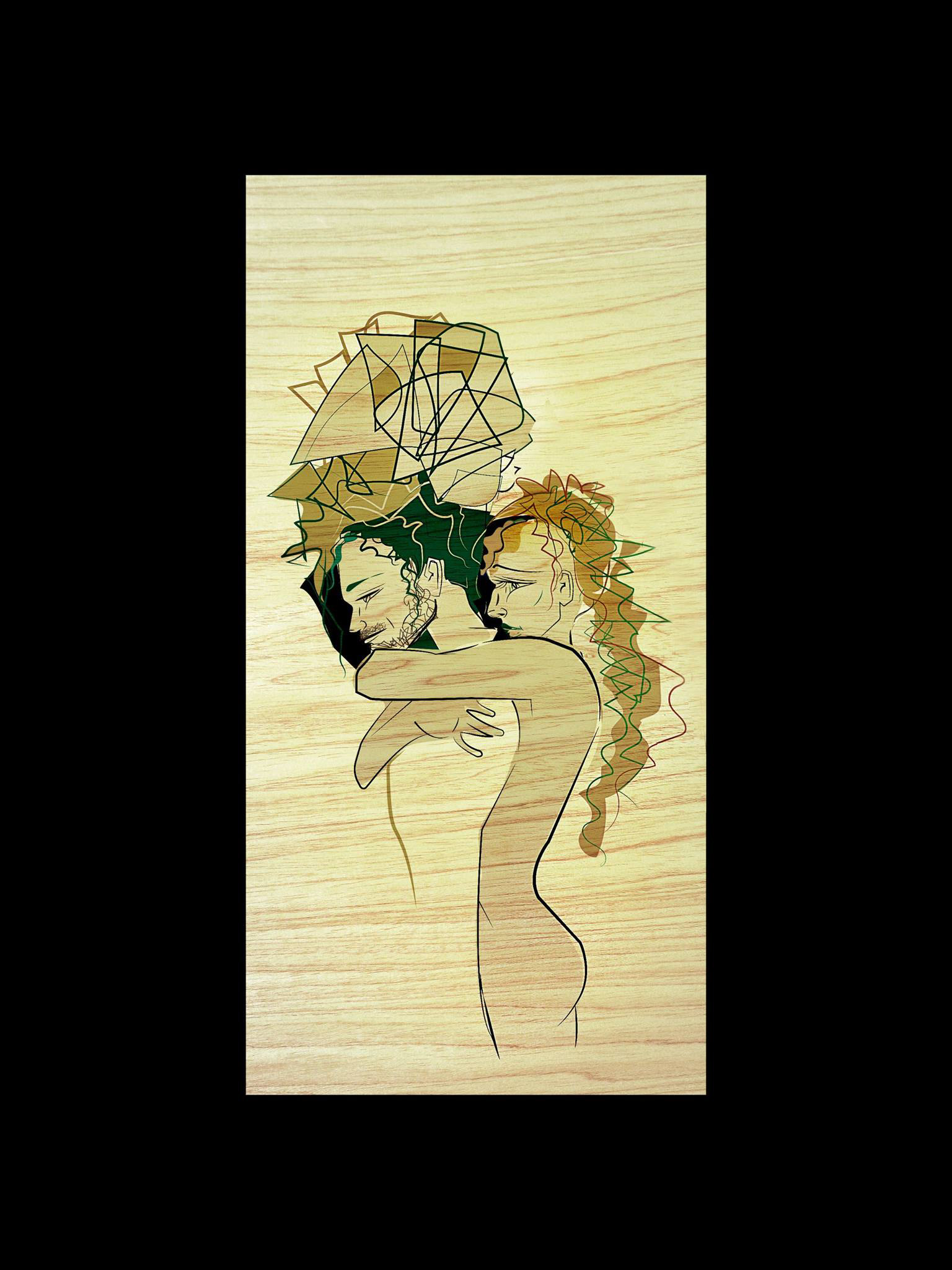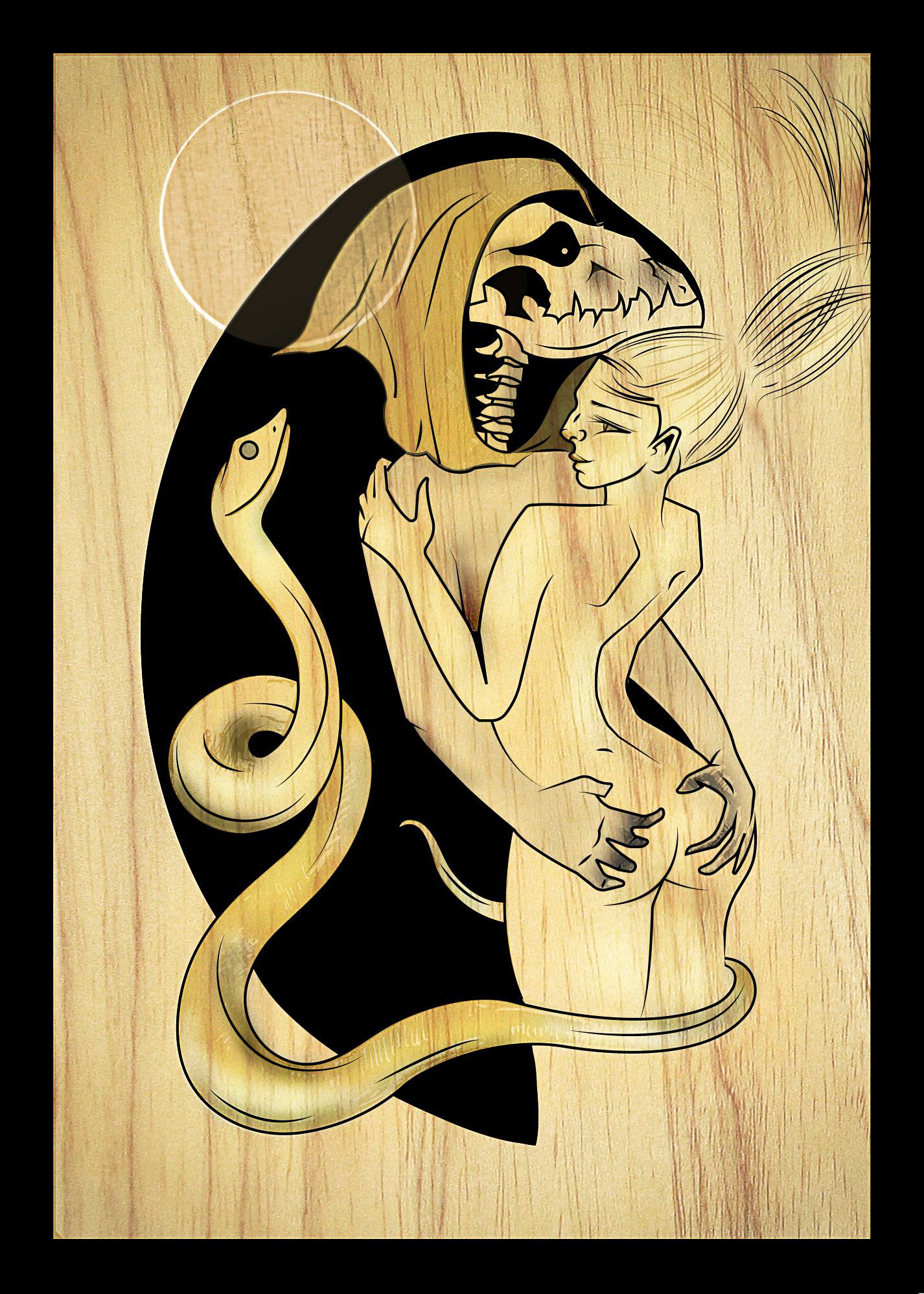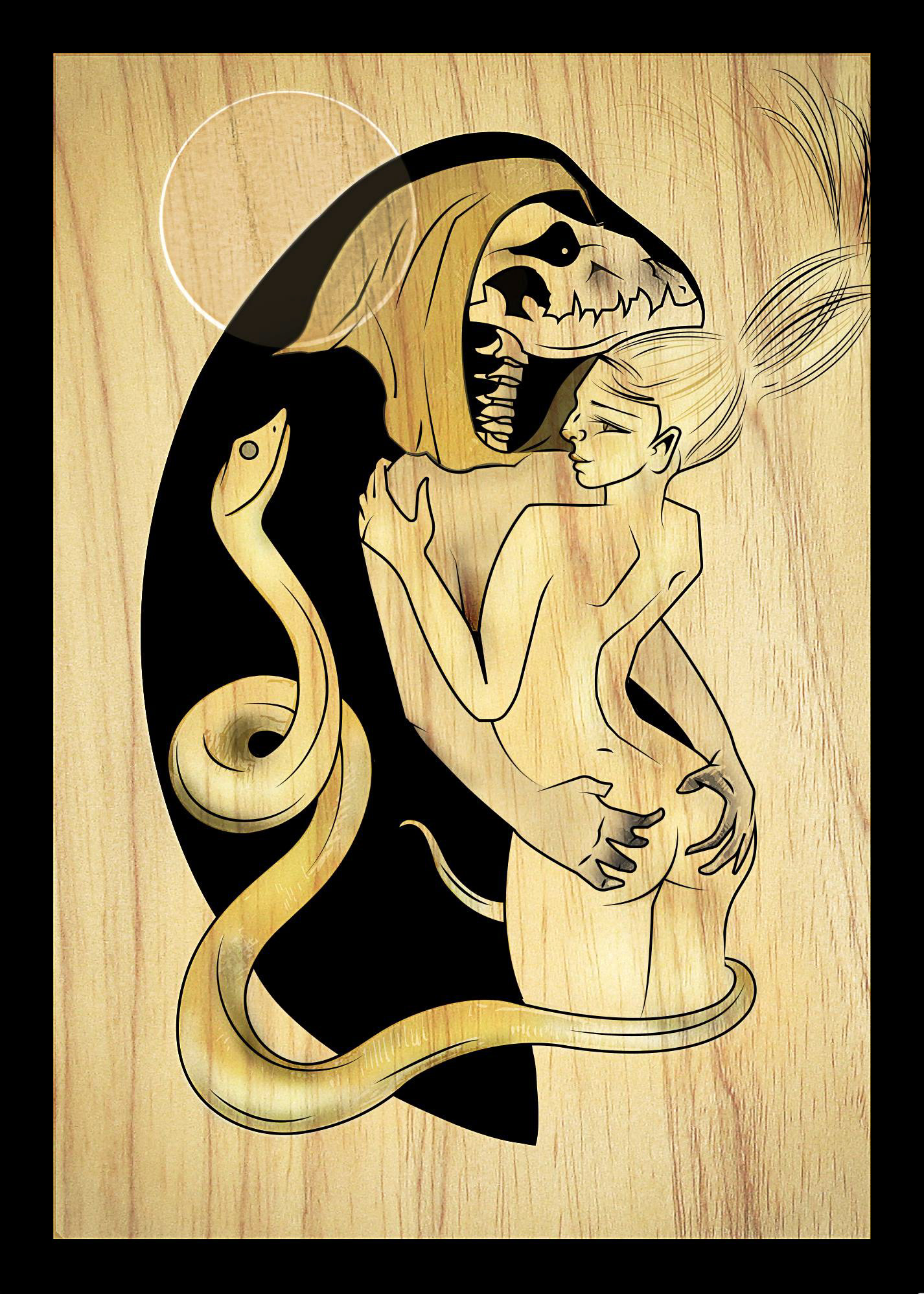 I decided I really enjoyed illustrating with pen. My favorite medium is wood. Here are boxes I'm working on. I documented some of my process, too: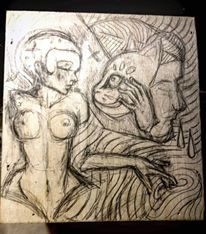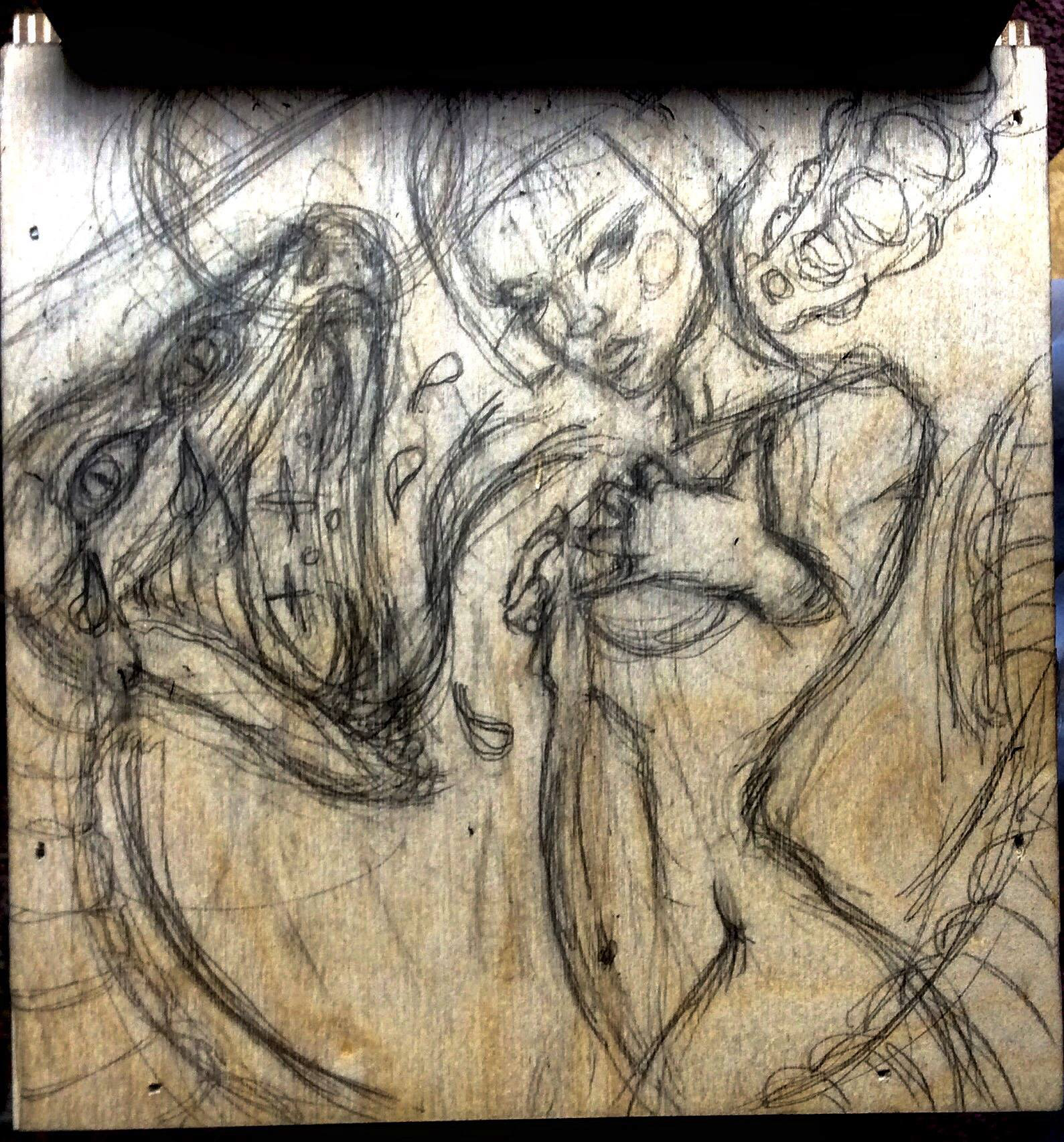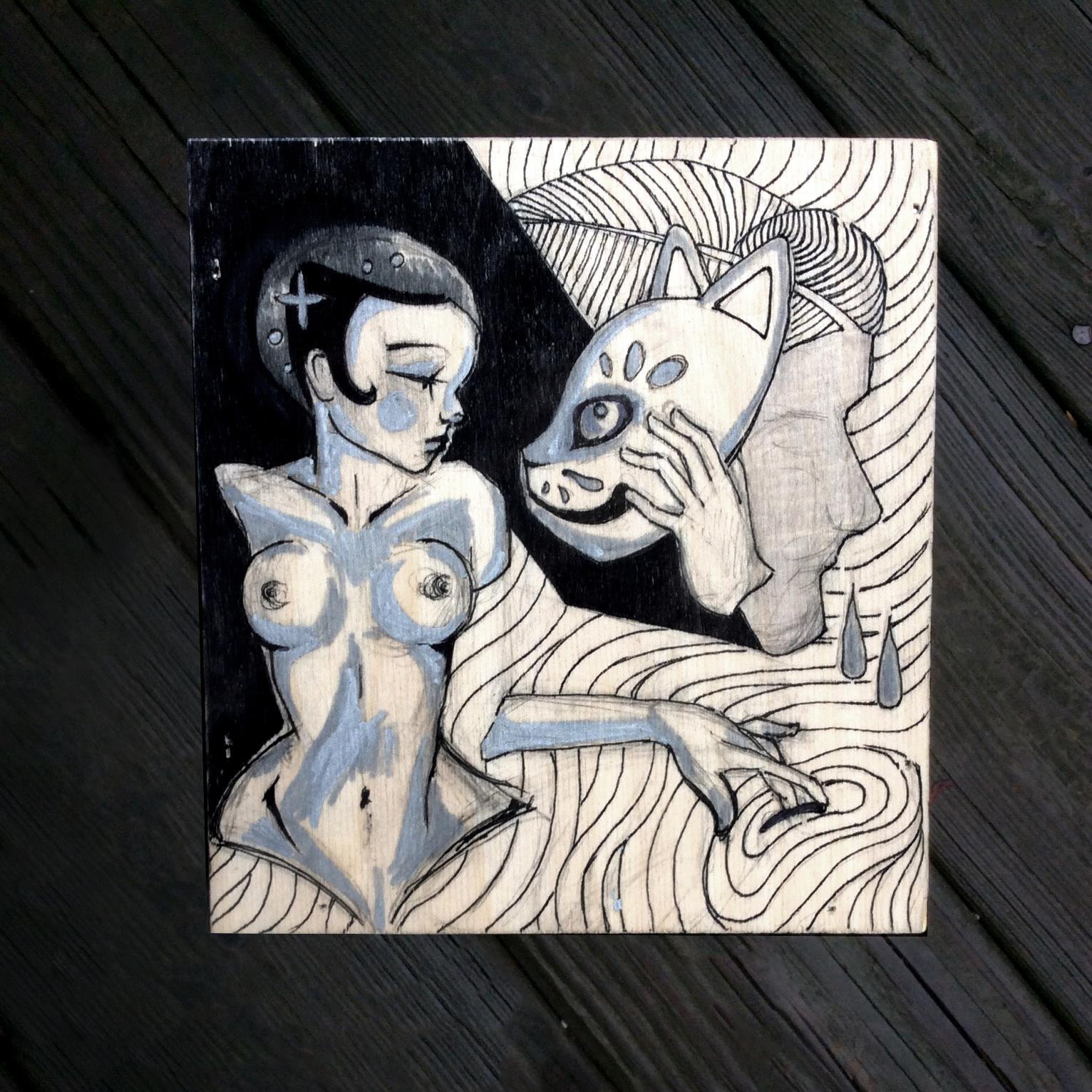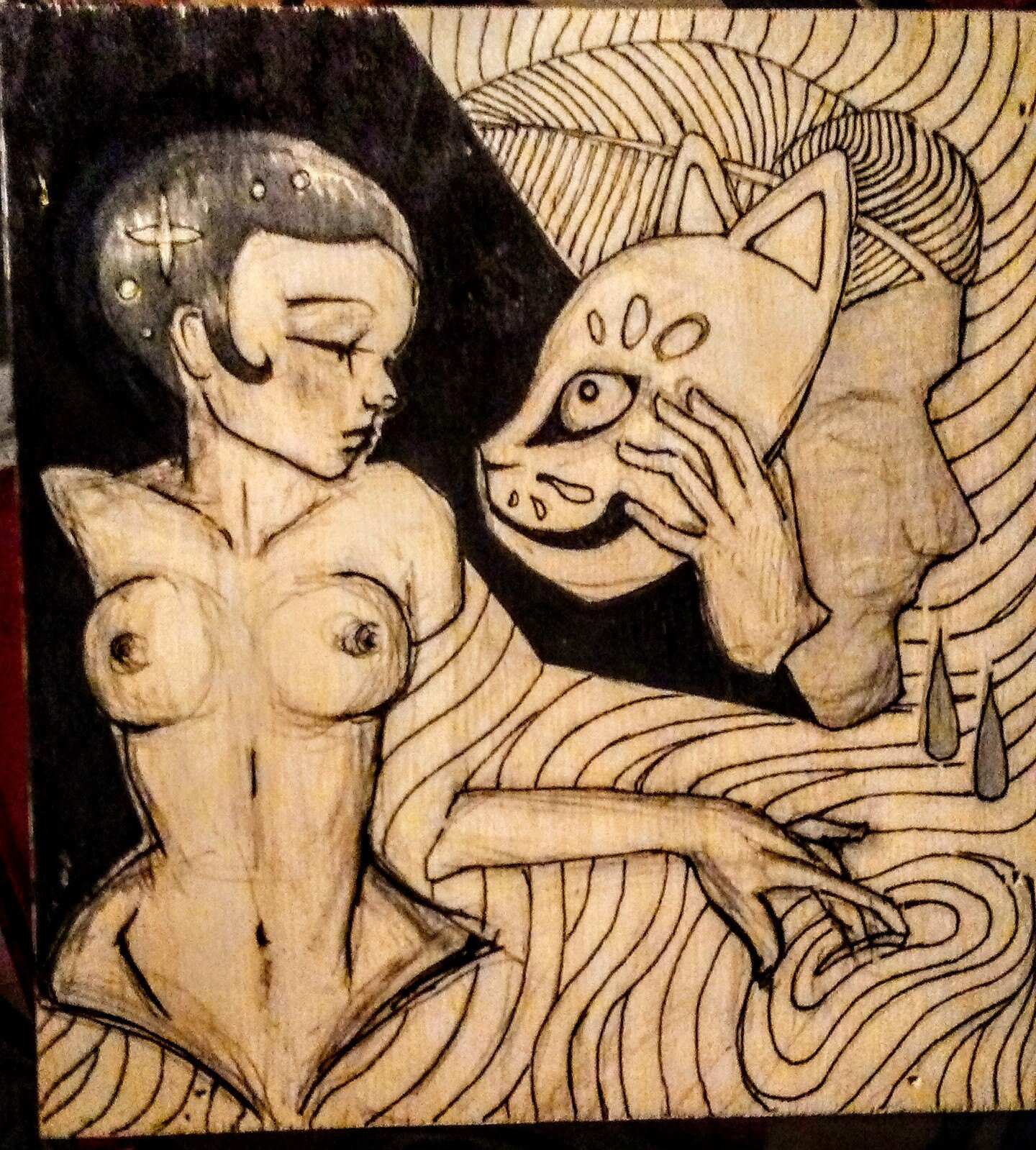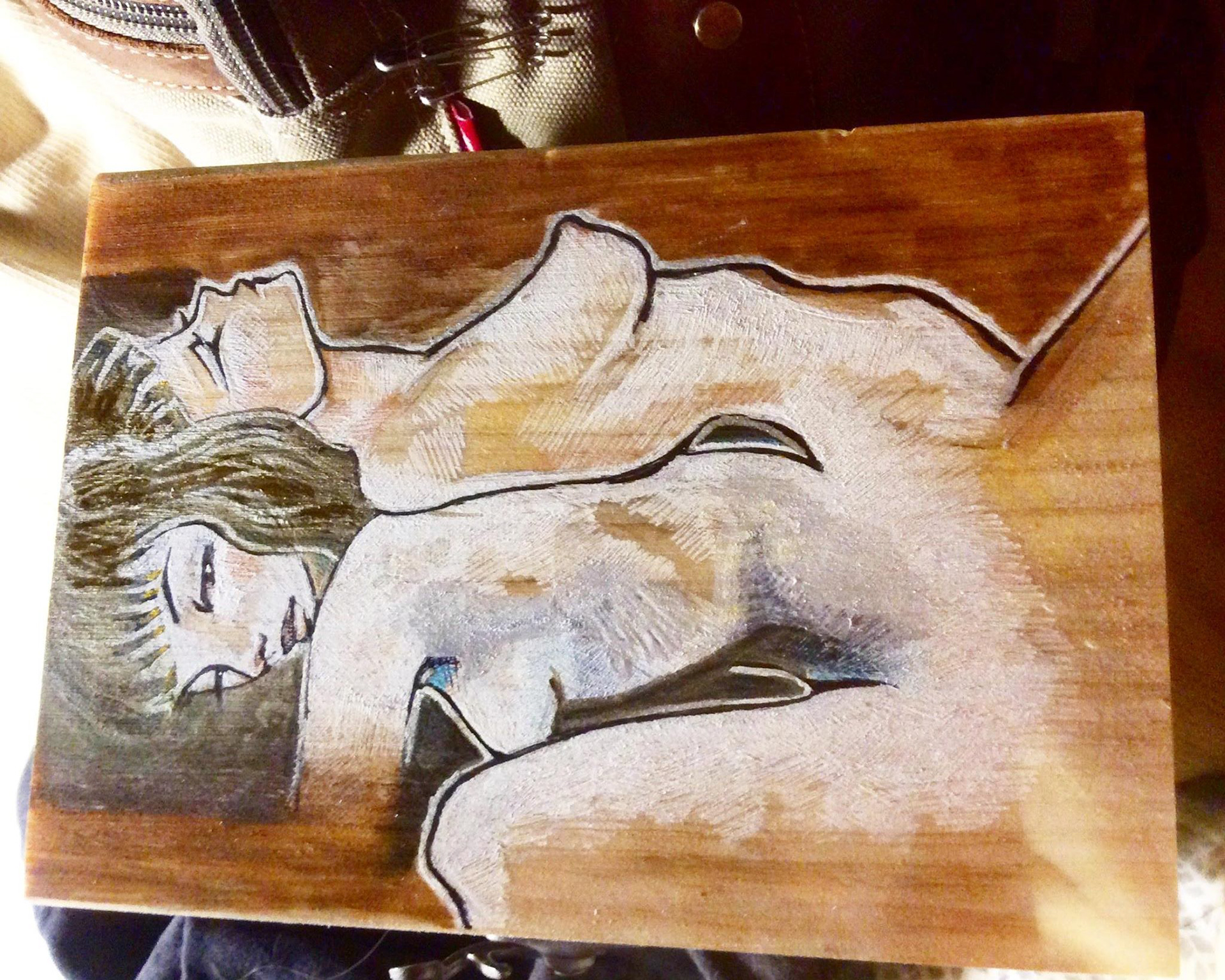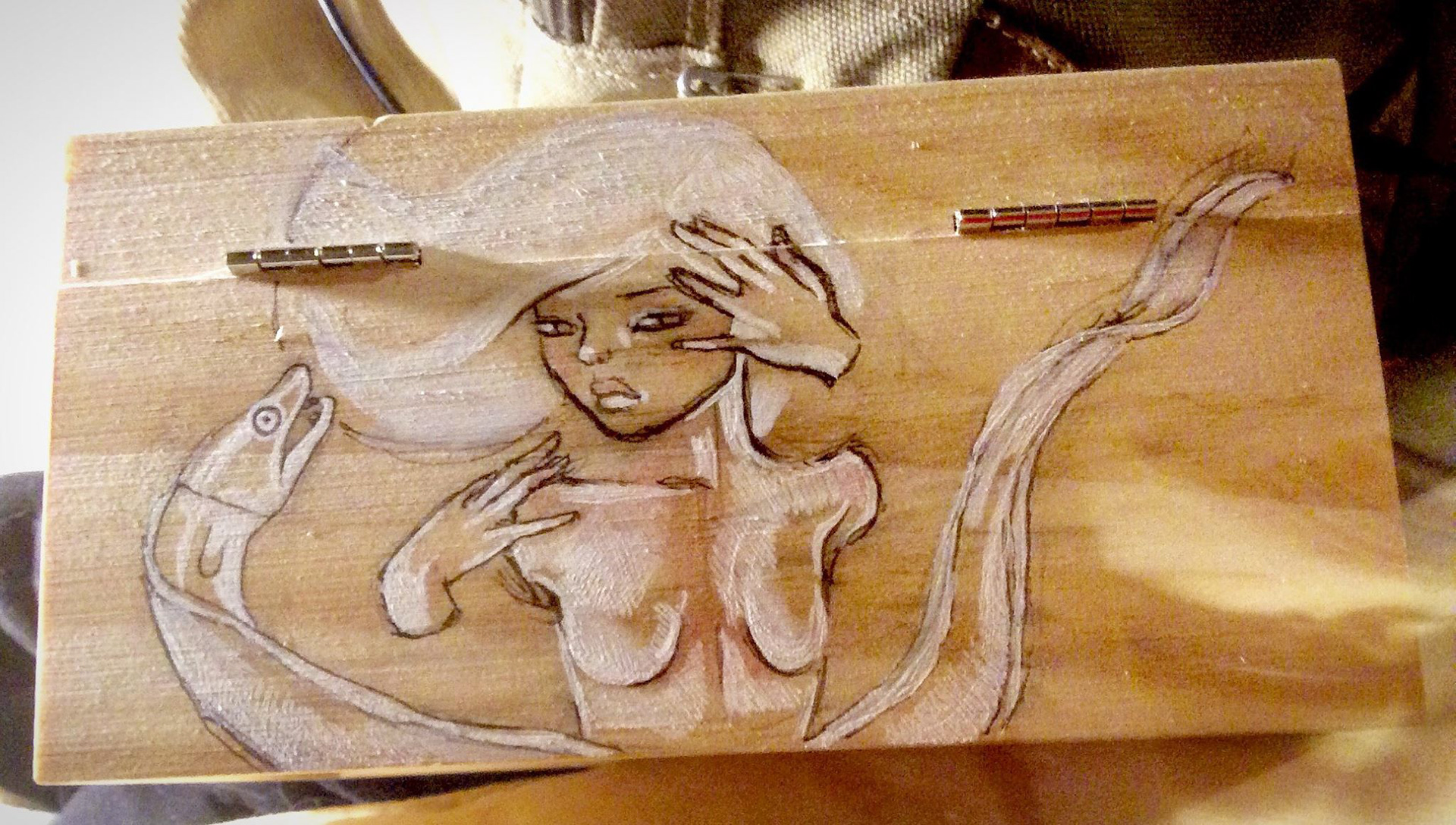 Here are more final results of my boxes!!